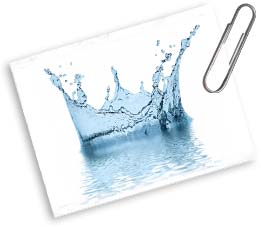 On Sunday, November 29, early in the morning, Dave Bailey and I stood outside of the Leslie Dan Faculty of Pharmacy at the University of Toronto to hand out brochures about homeopathy and display some clever signs decrying the Natural Health Products Symposium taking place inside.
The symposium was being presented by the University of Toronto Leslie Dan Faculty of Pharmacy, and two of the sponsors of the event are purveyors of homeopathic products, and who knows what other pseudoscientific alternative 'medicine.'
We wanted to admonish the school for having such sponsors take part in a symposium—this is supposed to be a medical science school, after all. And we wanted to educate attendees and the general public about what homeopathy really is.
I genuinely feel that most people do not know what homeopathy is. Many of the attendees didn't know. I didn't know until about two years ago! And once people learn what it is and how it purports to work, I hope they will be rendered unable to support it if they claim any amount of intellectual honesty. "It's just water?!?" "They claim that water has a memory!?!?"
In a future Critical Eye we will provide you with the text of the brochure, but suffice it to say that our mini protest was a success: We managed to catch a majority of the attendees and give them brochures; we got compliments from one doctor in attendance who advises her patients against alternative medicine, and came to the symposium to "see what they're up to;" and we got a double thumb's up and a "keep up the good work" from one of the speakers.
We hope to hold more actions like this in the future, and we hope that you will join us.