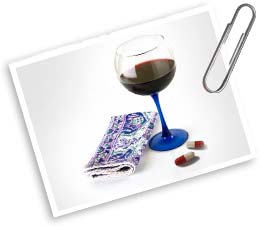 Recently some vitamin supplement scams have been passed off as legitimate news articles from reputable-looking sites. Here are two examples:
http://www.news3news.com/wpo4.html
http://www.channel7daily.com/
You may notice that every link you click on takes you to the same product page, regardless of whether you want to check the latest hockey scores or the local weather. This is known as a microsite or landing page. It's a pretty common practice to have ads pointing to such pages so that companies can market their products in a more enticing way than a puny banner ad allows. Most of the time landing pages present clearly branded messaging so you know you have clicked on the correct ad.
In the case of the examples above, the landing pages offer testimonials for products that shouldn't exist yet and try to convince visitors to click on links to "free trials." Clicking on these links will result in the actual product page. And then the fun begins.
The site that the faux news article takes you to (http://www.antioxwine.com), actually claims in the fine print on the Terms and Conditions page that the product it is selling may do nothing for you at all (although they have complete faith in it):
"D. We do not warrant or represent that Our Products will provide You with any particular benefits, or that Your results will match those of others who consume Our Products. Individual results will vary from person to person."
The product page is designed very cleverly and is completely legal. It has an almost hypnotic way of advertising one product while selling visitors another by confusing them with two completely different but similar messages. It talks about Resveratrol and ResVmax, never once claiming that Resveratrol is present in ResVmax. Their actual claim is: "One pill = approx. 1000 glasses of wine," without actually disclosing the exact ingredient they're pumping you with at 1000 times a regular dose. There is actually no nutritional information on the site at all.
When buyers place their order they must provide their phone number, mailing address, and e-mail address. The purveyors now have enough information to pummel you with unwanted outreach. Again, in the Terms and Conditions they claim (in legalese) that they will send your information to third-party companies and offer you no opt-out preference. Most likely, they're compiling a list of gullible people and selling it to the highest bidder to use in shady marketing schemes. If you want a lot more spam, junk mail, and intrusive phone calls, then simply buy this product!
The "free trial" will cost you a paltry $3.95 for shipping and handling, but they really start price-gouging with their opt-out ordering plan. The extremely confusing ordering policy automatically charges CAD$240 per month if you don't contact them within 15 days of placing your free trial order.
This company is based in England, so if the order takes 16 days to arrive, you will automatically be charged $240. If you don't contact them to cancel the order, they will continue to charge you every month.
This is a common scam, but it is worth reminding folks to always read the fine print!